What is Customer Accounts Adjustments Documentation (CAAD)
A customer account adjustment process means making changes to a customer's account to address specific issues or requests.
Why the need for Customer Accounts Adjustments?
There are different reasons why customer account adjustments may be required happen, such as billing errors, meter readings, account corrections, tariff changes, and service disconnections or reconnections. These adjustments are important to fix any inaccuracies, update customer information, reflect changes in tariffs, and account for service interruptions. Having a reliable and effective customer account adjustment process is vital to ensure accurate billing, fairness, and customer satisfaction in utility services.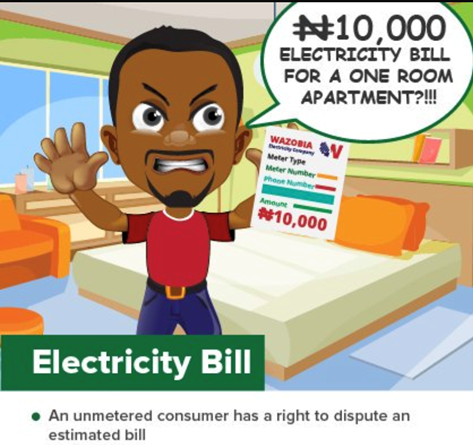 Customer Dispute bill-Ikeja Electric
Other reasons could be, if a customer is charged wrongly, an adjustment can be made to fix the error and ensure accurate billing. Similarly, if a customer is eligible for a refund due to returned merchandise or overpayment, an adjustment is made to issue the refund or apply a credit. Account updates, such as changes in address or contact details, can also be facilitated through customer account adjustments. In addition, adjustments may be necessary when a customer raises a dispute or complaint to investigate and correct any required changes. These adjustments aim to ensure accurate account management, build customer trust, and provide satisfactory resolutions to account-related concerns or discrepancies.
Manual Paper Processes of Customer Account Adjustment
The manual paper-based process of adjusting customer records is time-consuming, causing delays and hindering operational efficiency. Manual data entry and document handling introduce errors and inconsistencies, leading to billing discrepancies and customer dissatisfaction. The lack of transparency and an effective audit trail made tracking adjustment requests difficult. Compliance risks and scalability issues emerged as the company grew.
Recognizing these challenges, Ikeja Electric sought a transformative solution to modernize their CAAD process, improving efficiency, accuracy, and customer satisfaction.
Managing CAAD manually posed several challenges for Ikeja Electric.
The manual process of CAAD (customer account adjustment and documentation) at Ikeja Electric was a tedious and time-consuming task. The manual handling of paperwork and documents caused delays in processing requests and made it difficult to track their status. This process also increased the risk of errors and billing inconsistencies, which eventually led to customer dissatisfaction. Due to the lack of transparency, collaboration and decision-making were hindered. Furthermore, scalability became a challenge as the customer base grew, and compliance and regulatory risks were present. The solution to these issues was to automate the process of CAAD, which would lead to improved efficiency, accuracy, and scalability.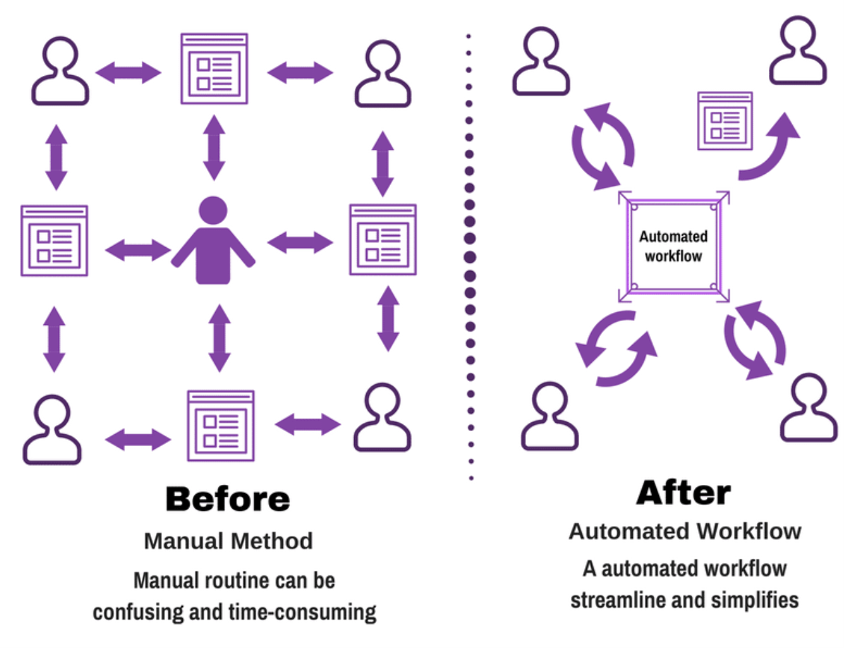 Manual Process Elimination on SmatForms
Ikeja Electric identified certain challenges and issues in their CAAD process. To overcome these challenges, they approached AfriLight Technologies for an automated solution that could modernize and optimize their workflow. Implementing an automated workflow solution had the potential to improve efficiency, accuracy, and customer satisfaction.
Solution Overview
We provided Ikeja Electric with a comprehensive CAAD automation solution that streamlines their entire process, enhances accuracy, and boosts efficiency. This solution eliminates the need for manual paperwork and digitizes the workflow, which reduces time-consuming tasks associated with printing, distributing, and handling documents. By automating data validation and verification, our solution ensures a high level of precision and reduces errors typically found in manual data entry. This results in minimized billing discrepancies and increased customer satisfaction. Our solution optimizes the CAAD process by automating task assignments and approvals, utilizing intelligent routing and real-time notifications to ensure timely action and reduced processing delays. It also provides a centralized platform for easy access, tracking, and reporting, enhancing transparency, enabling efficient communication, and streamlining the overall workflow.
Conclusion:
The collaboration with Ikeja Electric in implementing the CAAD automation solution was a resounding success, yielding positive outcomes and significant improvements. AfriLight Tech played a pivotal role in transforming their manual processes into efficient and automated workflows. By closely working with Ikeja Electric's team, we understood their specific requirements and pain points, resulting in a tailored solution that precisely addressed their needs. The implementation of the CAAD automation solution brought about enhanced productivity, reduced errors, and faster processing times. Ikeja Electric experienced the value of streamlined workflows, improved accuracy, and increased operational efficiency.
About AfriLight Technologies Ltd
AfriLight Technologies Ltd, the proud owner of the SmatForms Platform, specializes in the digital transformation of paper processes through automation. The SmatForms Platform offers a comprehensive suite of applications, including Spot Billing, Mobile Invoice, Field Officers Tracking and Reporting, as well as Customer Records Maintenance Documentation and Customer Account Adjustment Document. These applications are accessible on both web and mobile platforms, ensuring seamless usability and convenience.